Giving Up My Right To Be Angry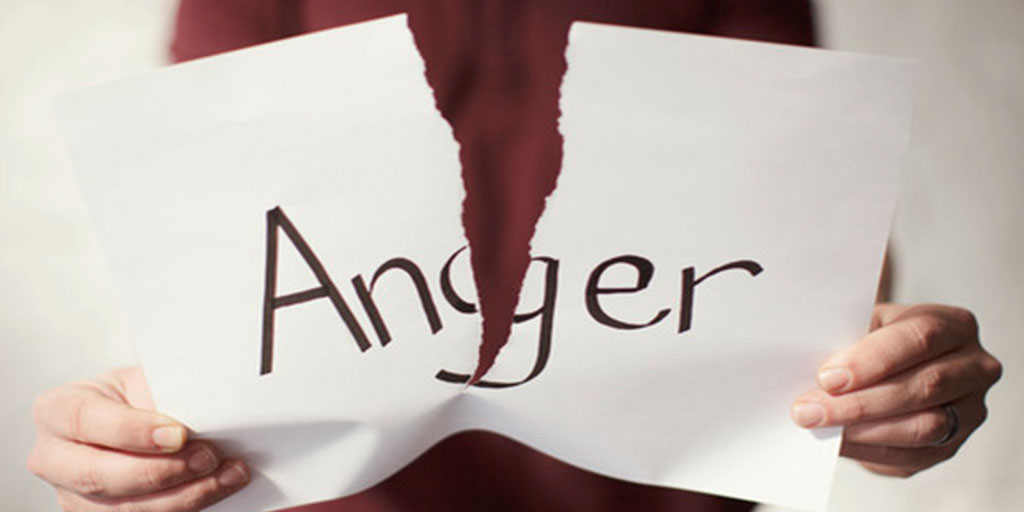 Are you glad that the US Presidential Election is over? Frankly, I am. Now we can move on with our lives.
However, in the aftermath of the 2016 Presidential Race, our country was left deeply divided and hurt from the damaging language that infused the campaign trail. As a result, everyone is angry, and no one seems any happier.
So how do we process it?
Human anger is not necessarily evil. When experienced in healthy ways, anger informs us something is wrong, alerts us to injustice, and even motivates us to correct mistakes. Because we were created in the image of God, we know through the bible that anger is a shared emotion with our creator. That was displayed by Jesus himself when he drove out the frivolous merchants who were desecrating the temple through corrupt business practices.
So anger, in itself, isn't necessarily evil.
Where anger turns to evil, is when we draw upon it out of selfish or self-righteous pride. Knowing the difference is not always easy.
Angry Little League Parents
At my kid's baseball complex, there are signs throughout the ballpark that states the following. "No scholarships or contracts will be awarded today. Your children are watching." Although the message does not explicitly say it, the implicit message is clear. Do not get angry and lose it.
Even though these signs are posted all over the place, the warnings sometimes are ignored.
Recently, during my son's t-ball game, my wife and I witnessed one mom completely blow it. It was ugly.
After her son was called out, she lost control of her temper and began shouting at the coaches, hurling all kinds of profanity. The officials had to stop the game and ask her to leave. You could tell by her son's countenance that he felt utter humiliation. Not only did he not make the play, that's embarrassing enough, but now his mom drew more attention to him by her overreaction.
That was a low moment for everyone.
The problem with anger stems from the difficulty in identifying whether or not it's grounded on actual injustice or due to our bruised pride. In the case of the bitter mom or dad getting upset at a bad call against their child, more often than not, it's a direct result of their wounded ego and not a real case of injustice.
If we take this example and apply it to infinitely more complex problems, like the Presidential election, evaluating whether or not our anger is legitimate becomes all the more difficult. Indeed prevails, but little agreement exists on how to solve the problem. Without clear headed dialogue, we become susceptible to the whims of social media, news agencies, and manipulations by special interest groups. The result, our passions become tools to manipulate our thoughts rather than real God-given indicators of right and wrong.
In a real sense, we become our own worse enemy.
Human Anger and God's Righteousness
For the faithful follower of Jesus, we are strongly warned not to fall into this trap. In the New Testament Letter of James, he writes about human anger and tells us that it's not always right or proper. Let's look at James 1:19-21
19 Know this, my beloved brothers: let every person be quick to hear, slow to speak, slow to anger; 20 for the anger of man does not produce the righteousness of God. 21 Therefore put away all filthiness and rampant wickedness and receive with meekness the implanted word, which is able to save your souls.
James holds nothing back in pastoral guidance. And at first blush, it would seem that if you were to find yourself getting angry, then you were automatically guilty of sinning. But that's not necessarily true.
The interpretive key is found in two phrases: "produce the righteousness of God" and "therefore put away." The anger James has in mind is easily traced to those violent outbursts resulting from egotistical selfishness arising out of not getting one's way.
And when we do this, we are not acting or behaving according to God's character or His righteousness. In a sense, James is pointing us back to the ultimate ethical standard, God the Father. So James tells us to actively work to "put off" that behavior by preaching the gospel to ourselves over and over again.
We need to learn and remember this lesson. Just because you have "the right" to feel angry, does not necessarily mean that you should. James tells us to learn to control your anger through the lens of Jesus Christ.
Anger that produces a breakdown in human relationships is contrary to the very character of God. Because of this, we should strive to eradicate that kind of behavior from our person. And the only way I know how to do this is by constantly reminding myself of the gospel. I too am a sinner and saved only because of Jesus Christ.
That's easy to write and very hard to do.