Dr. Jonathan G. Smith 
Host of Grace On Fire
Also known as "The Rev'd Dr. Smitty,"  his passion is to see people transformed through the Gospel, the liberating power of Jesus Christ. He is the senior minister of Redeemer Anglican Church of Orlando Fl and owner of Higher Purpose Coaching.
He is married to the love of his life, Ivey and has three kids.
You can read his full bio here.
About The Show
Grace on Fire is a gospel-inspired podcast empowering Christian men and women to apply God's grace to life's most challenging problems. The mission? To raise up ambassadors of grace to love LGBTQ People and Families in the church.
DECLARING GOD'S LIBERTY
Grace On Fire is a podcast dedicated to forging a third way in bringing the Gospel to the Gay Community. Hosted by Dr. Jonathan G. Smith, a.k.a "the Rev'd Dr. Smitty," his passion is applying God's grace to life's most challenging problems. Driven by this passion and a desire to see Reformed Evangelicals lead the way as ambassadors of grace to Gay Christians, Grace On Fire is a podcast to guide the next generation to love LGBTQ+ people and families in the church.
This is a fantastic podcast. The Rev. Dr. Smitty is the perfect combo of pastor, teacher and comedian. Hitting me right where I am week after week. Matt Wright
I love the conversational and light hearted style of Smitty – he's both a Reverend and a Doctor but he goes by Smitty – that's humble character and makes him down to earth. Yet, this engaging podcast is mixed with SOLID theology, broken down into useable context. Tec Clark
Grace On Fire has a great blend of serious theological know-how, practical theological application, and fun, humorous discussion.
Trevor Smith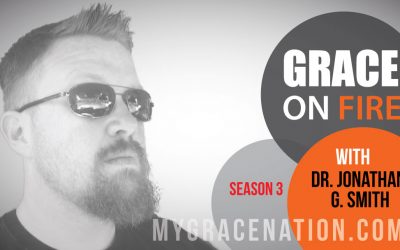 LGBT+ people have historically been mistreated in churches. While not Christian is willing to accept responsibility, the fact that many mainline protestant churches have issued "apologies" witnesses to this reality. So why is it important for Evangelicals to recognize...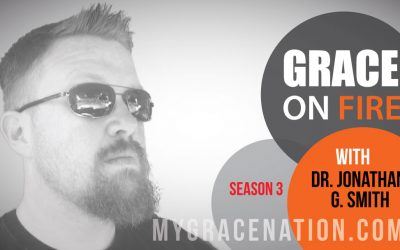 God's love is the most often misunderstood and debated aspect of His character. Is God only love? Is the phrase "love wins" always right? How do we understand God's anger in light of His love? On today's episode, Jonathan discusses his perspective on God's love and...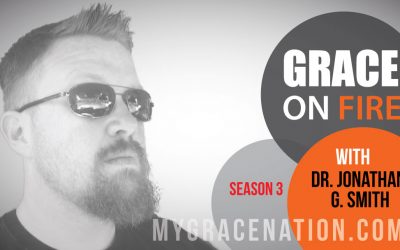 Millennials are the justice generation. On today's episode, Pastor Jonathan explores the theme of Justice and asks, what does the Bible really have to say about justice? Millennials look at their world through a lens of justice. So is it possible that Evangelical's treatment of LGBT+ people has led to their exodus from the church? The answer is yes. So how should we respond?