Dr. Jonathan G. Smith 
Host of Grace On Fire
Also known as "The Rev'd Dr. Smitty,"  his passion is to see people transformed through the Gospel, the liberating power of Jesus Christ. He is the senior minister of Redeemer Anglican Church of Orlando Fl and owner of Higher Purpose Coaching.
He is married to the love of his life, Ivey and has three kids.
You can read his full bio here.
About The Show
Grace on Fire is a gospel-inspired podcast empowering Christian men and women to apply God's grace to life's most challenging problems. The mission? To raise up ambassadors of grace to love LGBTQ People and Families in the church.
DECLARING GOD'S LIBERTY
Grace On Fire is a podcast dedicated to forging a third way in bringing the Gospel to the Gay Community. Hosted by Dr. Jonathan G. Smith, a.k.a "the Rev'd Dr. Smitty," his passion is applying God's grace to life's most challenging problems. Driven by this passion and a desire to see Reformed Evangelicals lead the way as ambassadors of grace to Gay Christians, Grace On Fire is a podcast to guide the next generation to love LGBTQ+ people and families in the church.
This is a fantastic podcast. The Rev. Dr. Smitty is the perfect combo of pastor, teacher and comedian. Hitting me right where I am week after week. Matt Wright
I love the conversational and light hearted style of Smitty – he's both a Reverend and a Doctor but he goes by Smitty – that's humble character and makes him down to earth. Yet, this engaging podcast is mixed with SOLID theology, broken down into useable context. Tec Clark
Grace On Fire has a great blend of serious theological know-how, practical theological application, and fun, humorous discussion.
Trevor Smith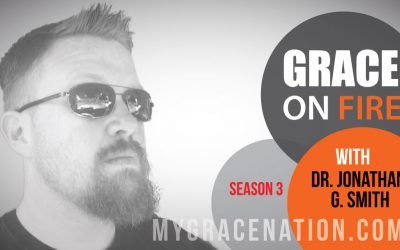 What is the mission of Grace Nation? To craft Side B Allies in the Church who will love LGBTQ+ people and families. So to keep you up to speed on this progress, I'm laying out some updates for the ministry of Grace Nation. There are four things we're dong: 1) Building a Prayer Team, 2) Training Pastors, 3) Developing Seminars, and 4) Providing Life Coaching to Gay Christians.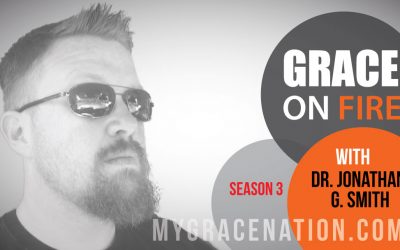 There is more than one path in our journey in sanctification. Today, however, most evangelicals insist that the process of sanctification for the gay Christian leads to heterosexuality with orientation change as the inevitable conclusion. Forty years ago, a different evangelical vision was held by some of the most prominent theological thinkers. What was there vision?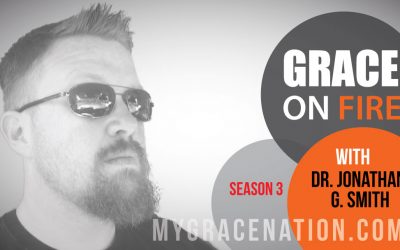 What is an LGBTQ+ Side B Ally? Several people have asked this question, and so in this episode, Dr. Jonathan G. Smith proposes a working definition. In short, a Side B Ally is a Straight Christian who is committed to the traditional sex ethic taught in the Bible and...